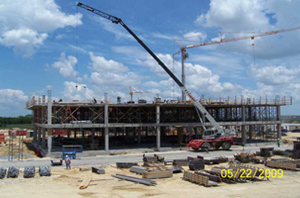 Company

Information
Vision:
To be recognized as a reliable source for ensuring business success in delivering world class construction, logistics and development services and turn-key solutions at the most competitive price with best quality and highest reliability.
Mission:
To become an exemplary Afghan company known for its project management skills, integrity and unflinching commitment of its management towards customers and business associates - while providing value to the people of Afghanistan.
Objective:
We are committed to developing the future of Afghanistan by building local capacity, resources, and management controls to support all reconstruction efforts in the country. Our team of fully qualified international and local engineers and management experts is committed to ensuring timely and accurate delivery of all our projects to the satisfaction of the client.

Values:
Safety
Honesty
Integrity
Trust
Respect and Dignity
Prosperity for all including Employees, The People of Afghanistan & Guests of Afghanistan
Philosophy:
Coming from a rich Afghan heritage and building an institution from its very humble beginning to maturity, each member of our senior management brings decades of professional experience and knowledge of security, project management, logistics, contracting and international business. This concept of blending of professional excellence with entrepreneurial stake has a very powerful impact in ensuring business success. Moreover, we are the first Afghan Employee Owned Company – whereby based on performance and longevity we vest our Afghan employees into the company. We believe that this model promotes a better alternative to the future of our employees and Afghanistan.